https://youtu.be/F5apyctlbmQ
In a dystopian 2054, three young rebels go on a journey to find traces of the long lost beauty of nature, hoping to discover what happened to their planet.
The answer lies in the past and when they find the key to a decade – the 2020s – when a colorful future was still possible, everything changes.
In this unusual road movie, lighthearted fairytale meets scientific fact to explore the most pressing question of our time: the extinction of wildlife.
As this film has yet to come out and there isn't a trailer yet, here are some impressions from the shoot.
EVERYTHING WILL CHANGE was shot in 2019-2020 in The Netherlands, Germany, USA, Canada and Spain. In the picture UK actress Jessamine Bliss-Bell as CHERRY, one of the three heroes of the film.
Production by Flare Film / in co-production with Windmill Film, RBB, NDR, BR, kro-ncrv / in collaboration with ARTE / Development funded by Wim Wenders Stiftung

And Wim is in the picture too!
As are Daniel Zillmann, Noah Saavedra and Paul G. Raymond
…and a sky-blue Mercedes 123
Felix Leiberg did some stunning cinematography
My dear old friend Aisha Prigann – on the right – was co-writer.
Shooting a subtropical jungle in Germany in the autumn required – well – a lot of glass and heating.
Car wrangler Omar Colado and AD Nils Strüven getting ready to do some standing in.
When shooting in gale force winds, get your drone crew from Holland of course.
The scenes shot in Rotterdam didn't make the cut.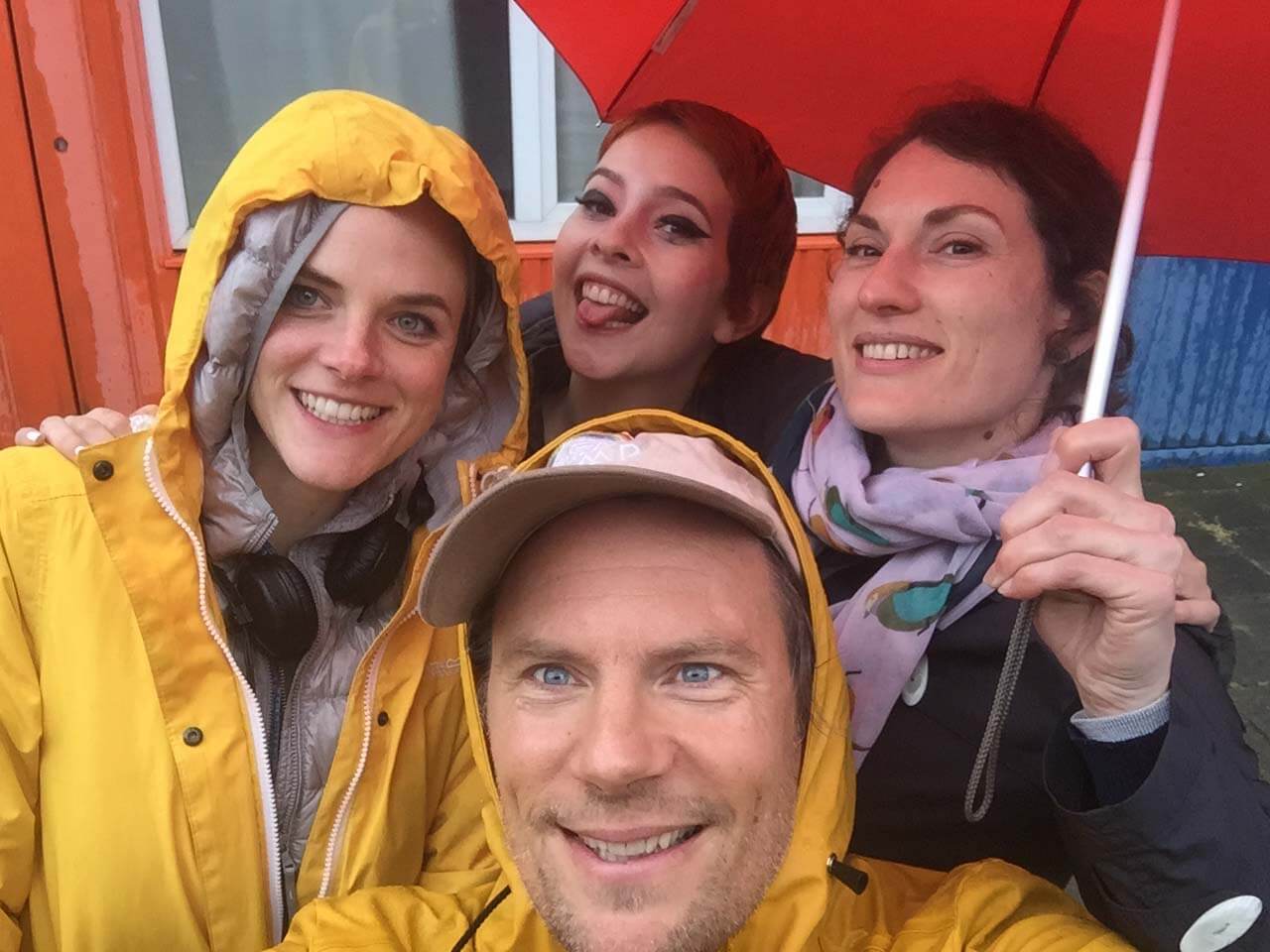 Mood: First day of shooting.
Art Director Sebastian Soukup and his awesome team built this vintage-store set in Cologne.
Someone had to keep their eyes on the ball.  Katharina Bergfeld, Producer and Filmmaker with an attitude.
The force runs strong in head gaffer Roland Knitter
Vibeke Hastrup from Denmark is giving a futuristic drifter and underground scientist.
DIY. Shooting with live bees in a car in Spain.
The fiction shoot is wrapping up, but the Documentary work has just begun.
Those that stick it out until the end: Gradingsession at ARRI, on the left Isis Struiksma, on the right Phillip Orgassa.
To all the hardworking amazing people that were crew in all the countries we shot in: I am forever indebted to you.  Thank you from the heart for helping to make this movie.  See you all at the premiere!
mp.